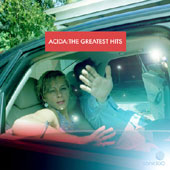 ACIDA: THE GREATEST HITS
By Acida
SEP/16/2008
SOMD007
Acida: The Greatest Hits By Acida

The 'Greatest Hits' of legendary Argentinean duo Alina Gandini and Tweety Gonzalez, including songs from the cult album 'La Vida Real' newly remastered, unreleased songs, and remixes from the likes of Federico Aubele and Leo Portela, this collection encapsulates the Acida sound and is a testament to the great musicality and passion of Acida. Exclusively available as a download on iTunes now!
Sombrero
1. Nadie Como Vos
3. Presente Permanente
4. La Vida Real
5. Moda
6. Destino
7. Perdida
8. Las Palabras (edit)
9. Yo Nunca Te Doy Paz
10. Simular
11. Que Te Dicen Todos
12. La Vida Real (People Remix)
14. Yo Nunca Te Doy Paz (Samwise Remix)
15. La Vida Real (Leo Portela)
top >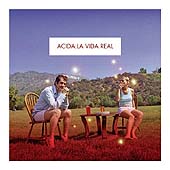 LA VIDA REAL
By Acida
JAN/24/2005
SOMCD001
La Vida Real By Acida

ACIDA is singer-songwriter Alina Gandini and producer husband Tweety Gonzales, a dynamic combination, two of Argentina's most talented musicians. With influences as varied as Tango, Jazz,
Bossanova and rock, their music is as diverse as it is brilliant! In 'La Vida Real', Acida have made a debut album of unique Argentinean sonic bliss. The songs reach out to a wide demographic, being catchy enough to get people onto the dancefloor, while maintaining the characteristic Argentinean melancholy that pulsates through the core of their lyrical and melodic genius.
Sombrero
1. Moda
3. El Tiempo Amable
5. Las Palabras
6. Perdida
8. Yo Nunca De Toy Paz
9. Que Te Dicen Todos
10. Simular
top >